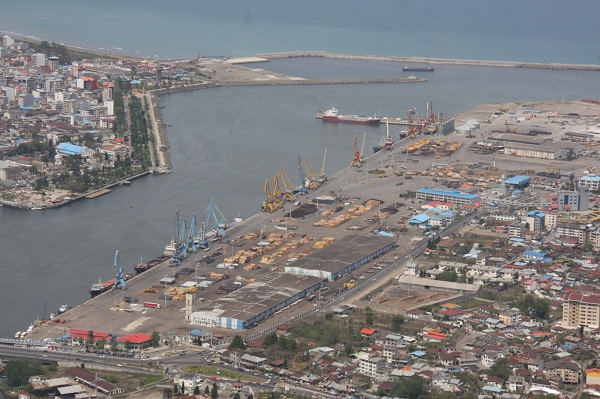 Custom clearance at Bandar Anzali
Iran is a very active country in importing and exporting goods there for you can find Iran customs offices in almost every city in Iran. Anzali Custom is one of the important and active customs of Iran in the north of the country on the southern margin of the Caspian Sea. Kara co is Custom clearance at Bandar Anzali .
This Iranian custom is important because of its geographical location and its proximity to important ports of Russia, Turkmenistan and Azerbaijan. Anzali Port Custom is more specific to bulk commodities.
According to the official statistics obtained from the Iranian customs website, during the first half of the year 2016, more than 115 million tons of goods were imported to the Anzali custom, which is equivalent to more than 760 million dollars. This amount of goods was discharged in Anzali port by Iranian customs clearance agents such as Kara Company. This volume of imported goods to the Anzali port has caused the third place (in term of import volume) among the customs of Iran during this period of time. In other words, nine percent of the import volume and Iran custom clearance has taken place from Anzali port.
One of the most important advantages of the Anzali custom, which should be mentioned, is its 35 km distance to the international airport and land access to other provinces of the country. This port is also very close to the largest Caspian oil and gas reserves, which is a special privilege for it.
Kara Company, operates in this port under the Iran customs law, and has full control over the procedure of customs clearance in Iran. As a result, they can clear the goods from Anzali custom at the possible shortest time.
The area of Anzali port is 14,200 square meters and is equipped with warehouse for bulk and cereals, Hangar's warehouse for General Cargo, TEU Container Warehouse and open warehouse for general cargo, with a total area of 22,151 square meters.
The Anzali Port has 10 wharfs at a depth of 5.5 meters, designed for various uses such as iron, container, wood, oil and services.
As stated, the close proximity of Anzali customs to Russian ports has caused the largest import of goods from Russia to the Anzali port of.
According to the statistics provided by the Iran customs administration in the first half of 2016, the most import and custom clearance Iran goods in Anzali custom were from Russia, with 39% of imports (volumes) tantamount for 63% of the dollar value of imports. It is interesting to note that after Russia, the largest amount of imports to Anzali were from the UAE, approximately 19% of import volume and discharge at the Anzali port from UAE, which is equivalent to 35% in dollar terms.
Kara – Iranian customs Clearance – Company is professionally licensed in custom clearance at Bandar Anzali and by its expert team; they finalize Iran customs clearance procedures.
Since the customs clearance business is a professional specialty, it is recommended that international merchants and manufacturing and trading companies to issue their customs clearance to the Kara Company and its' Iranian customs brokers in order to make the import and clearance process efficiently.
Also, with Iranian customs consultants that experts of Kara Company offers in the field of import and export, merchants can do their business with more assurance.
https://tarkhiskara.com/wp-content/uploads/2017/07/Custom-clearance-at-Bandar-Anzali.jpg
399
600
kara
https://tarkhiskara.com/wp-content/uploads/2017/12/LOGO2-1.png
kara
2017-08-20 22:47:26
2017-08-20 22:47:26
Custom clearance at Bandar Anzali